The Angling Trust and Thames Angler's Conservancy are pleased to announce the establishment of an annual angling competition to take place as part of the new TideFest event in London, which this year coincides with World Rivers Day on September 28th.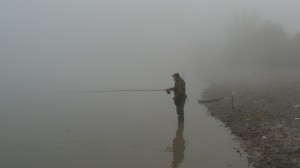 The match, which is sponsored by the Thames Tideway Tunnel project, has a first prize of £500 and is expected to attract some of the top river anglers in the area. It is being held on the gravel foreshore downstream of Kew Bridge, an area that has thrown up some big bags of bream, roach and dace in club competitions in recent years.

As well as providing an exciting contest the match will also be helpful in assessing the health of the tidal Thames now that the once problematic sewage works upstream at Mogden has had a multi million pound upgrade. TideFest is a celebration of the recreational importance of London's River and will involve a range of other activities designed to get people out and enjoying what the Thames Tideway has to offer. TideFest is a partner of Totally Thames – formerly the Mayor's Thames Festival.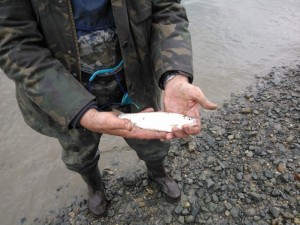 Match Details
50 peg Thames Tideway Angling Competition with £500 First Prize plus pools and trophy

Date and Time: Sunday September 28th. 8am – 1pm

Draw: 7am Strand on the Green, Kew Bridge London W4 3RE

Tickets: £5 , cheques made payable to the Angling Trust, with proceeds to the young persons angling charity Get Hooked on Fishing

Contact: Ron's Tackle, 465 Upper Richmond Rd West, London SW14 7PU Tel: 020 8876 4897.
Or email sandra.drew@anglingtrust.net

The groups involved in organising TideFest include the London Wildlife Trust, Thames Angler's Conservancy, Thames 21, The River Thames Society and the Angling Trust. Other activities planned include foreshore walks, river dipping, sailing, kayaking and walks along the Wandle Way and possibly some young persons angling tuition on the River Wandle.

Sky TV presenter and Thames specialist Keith Arthur backed the event saying: "I have fished the full tidal river for 40 years and it continues to improve despite regular pollutions, something the Tideway Tunnel will eliminate. Unfortunately I won't be able to attend on the day but those who do can expect bream to 8lb and more, possibly on the stick float too, a couple of rod lengths out. This section of river has produced carp to 38lb, barbel in double figures and huge bags of dace and roach. I confidently predict there will also be rainbow and sea trout caught, especially if there is extra water on the river. It will be a genuine eye-opener."

Dave Harvey, Chairman of TAC said: "The tidal Thames can be a fantastic fishery with Bream, Roach, Dace regularly being caught along with many other species. Add in sea fish such as small Flounder and Bass and this match will be a very special event. With the Tideway Tunnel now at the planning stage, it will give us a glimpse of just how good the river will become. Fishing a tidal river is a challenge and TAC members are really looking forward to it."

Angling Trust Campaign Chief Martin Salter added:
"Following the success of last year's RiverFest the Angling Trust is delighted to be continuing attract match anglers back to river fishing whilst at the same time highlighting the importance of cleaning up London's river. We've got a great cash prize for the winner and will also be raising money to support the fantastic work of Get Hooked on Fishing that does so much to help youngsters get into our sport."