Development Details :

Three 4.0m diameter Archimedes screws, mounted on the weir structure. The maximum output is 490 kW.

 
In early March 2010 the Environment Agency asked for expressions of interest to develop hydro electric power on Teddington Weir.In August 2010 Ham United Group were selected as the developer and in turn created Ham Hydro. The construction company as noted by the EA are Galliford Try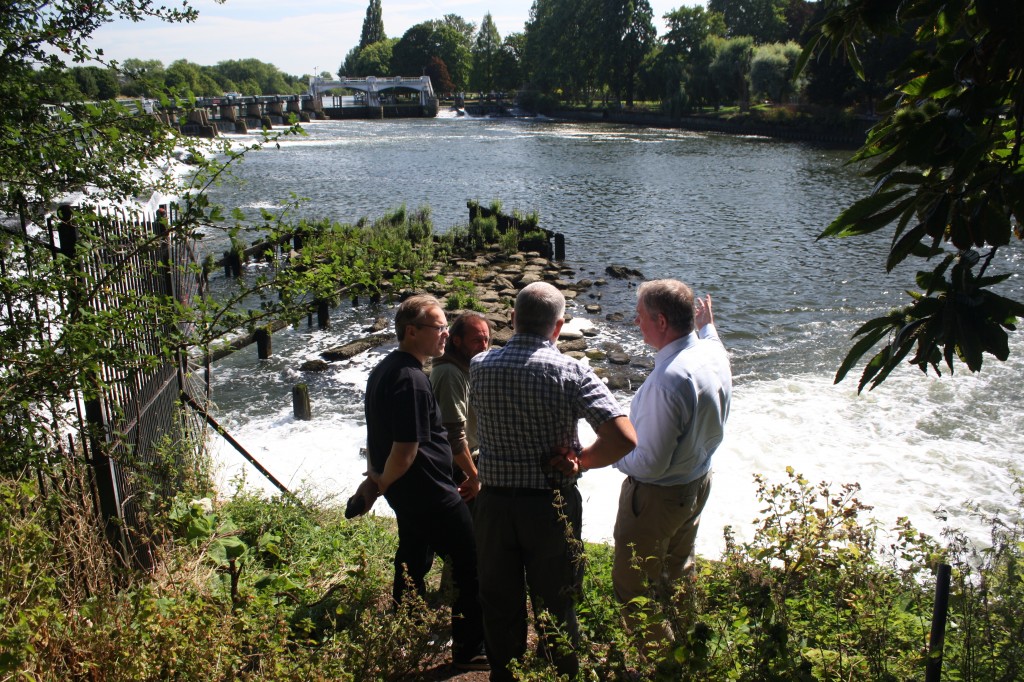 TAC and Angling Trust explain their grave fears over Teddington to shadow minister Tom Harris
Licence
Full application submitted in Jan 2012, then withdrawn. Developer has been advised to undertake additional environmental surveys in the weirpool. These will provide data on fish, macro-invertebrates and macrophytes to update ecological reports to satisfy the Water Framework Directive compliance audit. Surveys were due to be completed in June 2013
Developer has undertaken additional environmental surveys in the weirpool. The reports are now being discussed to support ecological conditions on the licence. An impoundment licence submission is planned for ?
Agreement for Lease
Exclusivity agreement signed, Lease arrangement to be confirmed.
Electricity Agreement
Options explored but not agreed.
News, comment and history web links
Thames Anglers Conservancy seeks to ensure that all content and information published at this web site is current and accurate. In addition, the Thames Anglers Conservancy cannot be held responsible for the content of any externally linked pages