Sunday 12th June saw 16 Thames Anglers Conservancy volunteers of all ages on a river clean up. The weather was wet but did nothing to dampen the enthusiasm.
In a week which saw a heavy pollution hit the Tidal Thames, volunteers were more keen than ever to get out and improve local fish habitat.
The clean up took place along a small backwater of the Tidal Thames below Richmond called the Mini Ha Ha. The backwater runs from Richmond all the way to Kew by the Tidal Thames.
A local volunteer had identified the area as in need of attention, so armed with a selection of tools, including grappling hooks and ropes, they set about the task.
As one of the first traffic cones was pulled out, they had a shock as a fin perfect Chub made a leap for freedom. Quite a surprise to start the day !
Heaving a large branch out.

Volunteers of all ages spread out along the river.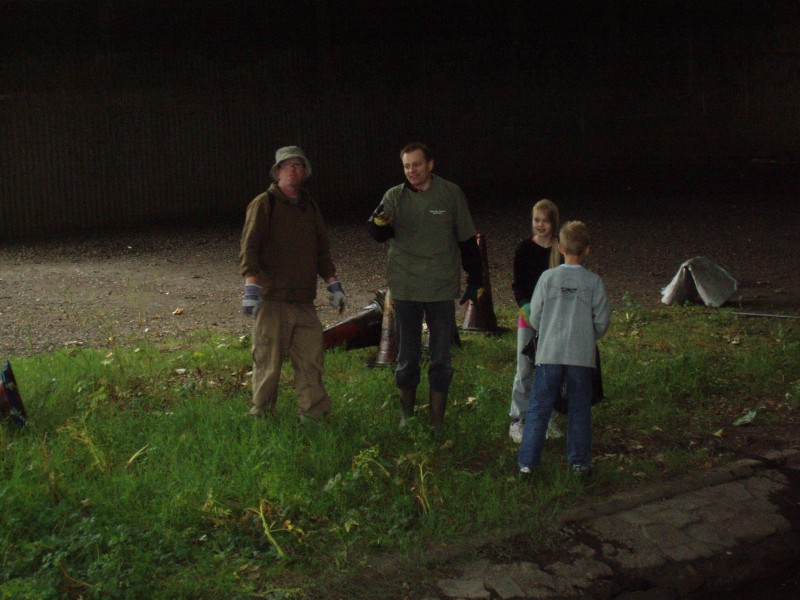 Amazing what is thrown in.
A Bike.
One of two barriers.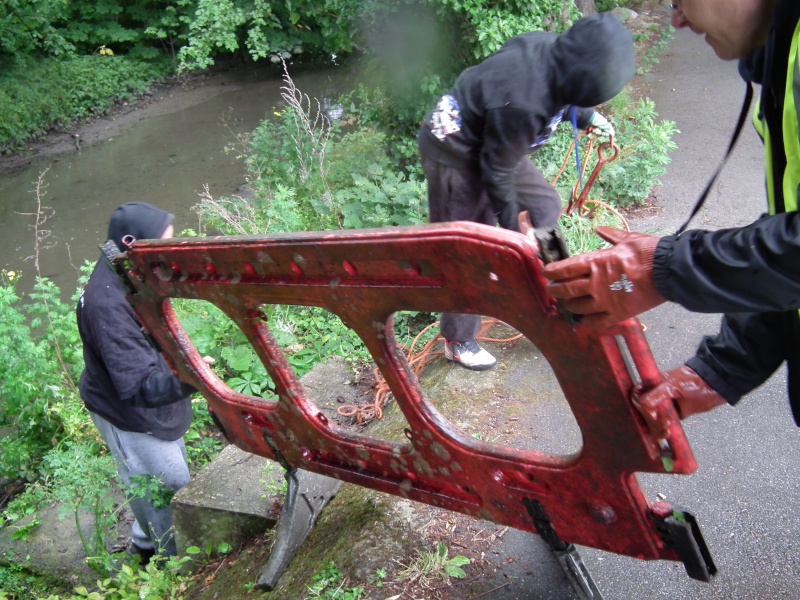 Some of the 18 traffic cones.

Final result of the day was 18 traffic cones, two barriers, a metal trailer chassis, large amount of Himalayan Balsam, a childs bike, a tyre, computer screen, two sleeping bags and much more along with four bags of rubbish.

A worthwhile and enjoyable morning for all.
TAC