We are a group of anglers who want to protect the River Thames from the many challenges the river faces and improve it for the future
Our Key aims are to:
Campaign for cleaner waters and against detrimental changes to our river



Promote Angling and a greater understanding of the Thames



Raise awareness of Thames environmental issues and work for long term improvement



'We are Free to Join, free to get involved

'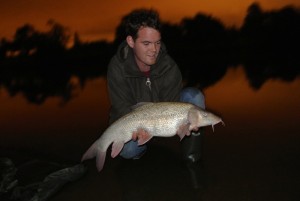 Recent News


This month the Angling Trust begins an ambitious four year programme of work to get more people fishing and need the support of fisheries, clubs, coaches and volunteers to help make this a success.
Read More
Plans to harness the power of Marlow weir to create electricity for 400 to 600 homes have been lambasted by a group representing 2,000 anglers.

Thames Valley Angling Association has blasted the 'hideous' proposal for hydro-power on the River Thames beauty spot.It also claims that the so called Archimedes screws will raise the prospect of dangerous flooding and could harm wildlife in the river. South-East Power Engineering have been granted the right to develop the proposal, with meetings taking place this month with affected parties.

The annual coarse fish close season begins Friday 15 March across rivers, streams and drains to protect fish during their breeding season, helping to increase fish stocks and secure angling for the future.
No coarse fishing is permitted on rivers, streams and drains between 15 March to 15 June inclusive, and anyone found fishing illegally faces prosecution and a hefty fine.
Read More
Project Ghillie is the multi-agency response to the growing trend of poaching, fish theft and other fishery related crime.
The Met Police Service, in partnership with the Environment Agency, Angling Trust, Cefas, Thames Water and Get Hooked on Fishing are tackling the issue.
They need your help to reduce crime and anti-social behaviour on London's rivers and canals. We need you to report anyone you see fishing illegally, stealing tackle or removing fish from the water.
Read More
Anglers join environment coalition in call for Mayor to back Thames Tunnel planning permission to end pollution and fish kills
The Angling Trust has joined the Thames Tunnel Now coalition of environmental and amenity groups to urge the Mayor of London, Boris Johnson, to put his weight behind the Thames Tunnel project ahead of its submission to the Government's Planning Inspectorate on February 28th. Thames Tunnel Now (TTN) is calling for the final progression of the tunnel to tackle the on-going sewage pollution of the River Thames, which has only worsened during 10 years of research and debate. Read More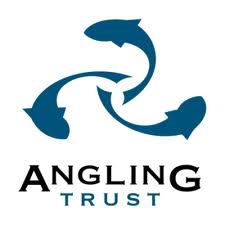 The Angling Trust is the national representative body for game, coarse and sea anglers in England. Members support the campaigns and legal action they carry out to protect fish stocks and programmes to increase the number of anglers fishing for fun and in competitions. They are fighting for the future of your fishing, but need support to do more. If you want to protect your fish and fishing, for now and in future join your representative body today.