We are a group of anglers who want to protect the River Thames from the many challenges the river faces and improve it for the future
Our Key aims are to:
Campaign for cleaner waters and against detrimental changes to our river
Promote Angling and a greater understanding of the Thames
Raise awareness of Thames environmental issues and work for long term improvement
'We are Free to Join, free to get involved

'
NEW

TAC Exclusive! Live River Thames conditions
Selected Recent News
The environmental and angling organisation, Fish Legal, has won a major victory in a groundbreaking case against Yorkshire Water Services Ltd and United Utilities Plc, which was the culmination of a six year legal campaign for greater transparency within the water and sewerage industry.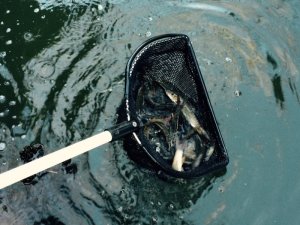 The Environment Agency, working as part of the Crane Valley Partnership which includes the Thames Anglers Conservancy  to restore the river's vitality following major sewage spills in 2011 and 2013, released 2000 chub, 2000 dace, 2000 roach and 1500 barbel into the river on Wednesday 3 December.
The first annual 'Tidefest' match took place at Strand on the Green near Kew bridge on Sunday 28th Septmber. The match,  part of a wider event on World River Day, attracted 30 anglers to fish the challenging tidal Thames.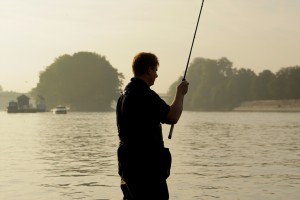 The Thames Anglers Conservancy , Angling Trust, The Salmon and Trout Association joined environmental groups and charities representing over 5 million people who have been campaigning for a cleaner Thames in London in welcoming the decision of the government to go ahead with the long awaited and much needed Thames Tideway Tunnel.
Thames Water have been found guilty of negligence over the 
2011 River 
Crane pollution
which killed an
 estimated 10,000 fish and wiped out all life over a 7 mile stretch.

At Isleworth Crown Court on 27th June Thames Water were fined £75000 and order to pay costs of £94000 after the judge found them negligent in their maintenance and operation of the Penstock gate that failed causing the massive pollution incident. The judge found that this was a unique event with two engineering failures, but found Thames Water to have been negligent, to have fallen short of its duty and that there had been a management failure.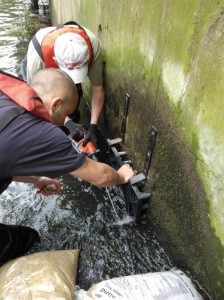 The Environment Agency (EA) has admitted that it has failed to follow its own procedures when investigating pollution incidents which cause fish kills. Fish Legal has criticised the EA about its pollution response several times over the past few years, but the Environment Agency had previously refused to accept this criticism. 
Fish Legal has now been able to use the EA's own data, obtained through a freedom of information (FOI) enquiry, to back up its complaint. The EA then commissioned an internal audit in response, which confirmed Fish Legal's findings that there were serious issues that needed addressing.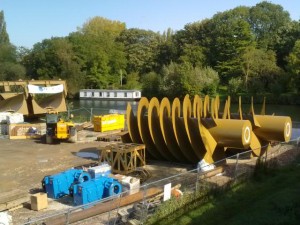 The Angling Trust has raised concerns that the Community Energy Strategy announced by Energy Minister Ed Davey today, coupled with the already generous Feed in Tariffs offered by government, will lead to a fresh wave of applications for planning permission for hydropower turbines from community groups that could do great damage to fisheries for many decades to come.




Judgment paves the way for Water Companies Dirty Secrets to be Exposed. 
The public's 'right to know' what gets dumped into our rivers received a welcome boost this week when the Court of Justice of the European Union issued a judgment on important questions of EU law related to public access to environmental information about the activities of the privatised water and sewage companies in the UK.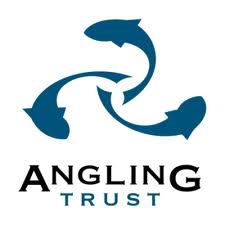 The Angling Trust is the national representative body for game, coarse and sea anglers in England. Members support the campaigns and legal action they carry out to protect fish stocks and programs to increase the number of anglers fishing for fun and in competitions. They are fighting for the future of your fishing, but need support to do more. If you want to protect your fish and fishing, for now and in future join your representative body today.