'Angling Data View' (ADV) is a simple one page website displaying "live" data from the Environment Agency's network of river data recorders on the river Thames, Wey and Kennet. The network recorders are located at Reading (Caversham), Windsor, and Staines (Penton Hook) on The Thames, Reading (Fobney) on The Kennet, and Shalford on The Wey. Keen anglers can click through to the website, which will be available as a link from the Environment Agency and TAC websites.

Web users can now view details of river temperatures, turbidity and oxygen levels over the last seven days and ahead of venturing out for a catch.
Stuart Keable, Environment Agency Fisheries Officer, said: "Fish are cold blooded creatures and very susceptible to changes in water temperature which exerts a strong influence on activity and feeding patterns. Turbidity, or 'colour' can be similarly important to the confidence with which fish feed, and healthy oxygen levels are of course vital to aquatic life in our rivers.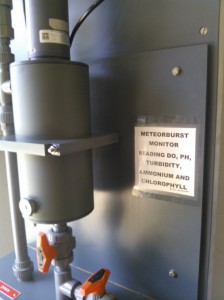 He added

"By giving anglers access to relevant data recorded and displayed in real time we will be providing them with a valuable tool to remotely monitor river conditions, with the potential to save wasted journeys, maximise their time on the river, and hopefully catch more fish". The project is the result of a collaborative project between the Environment Agency's fisheries team, it's national instrumentation team, and The Meteor Data Centre in consultation with anglers from the Thames Valley Angling Association and Thames Anglers Conservancy.



This new angling service uses an existing network of sensors and data recorders that are already in place along the rivers for monitoring water quality.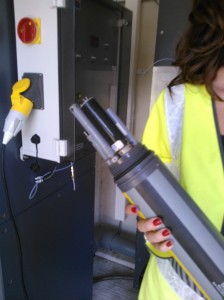 Thames Anglers Conservancy Chairman, Dave Harvey, said: "Opening up existing Environment Agency data is a very positive move forward. This is a low cost exercise from a fisheries team who really understand what anglers would like.

He added As a long time Thames Angler myself, I know that subtle changes in conditions especially in the winter can mean the fish are more active, so this data will be invaluable. Barbel for example will feed hard after a colder spell so being able to see the rise and fall in temperatures will be fantastic. Even if just after a great day fishing or a particular notable catch, having real time data to include in your angling diary will be invaluable".